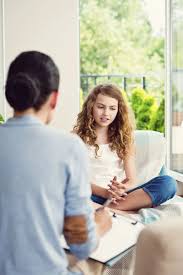 Individual And Group Guidance Helps Students Deal With:
Bullying
Stress
Exam anxiety
Self-esteem
Moving to a new school
Making new friends
Difficulties at home etc…
What is the Role of the Guidance Teacher?
Performs duties as a teacher
Assists and guides students
Advises parents
Organises visits, talks, seminars etc…
Works under the direction of the College Counsellor
What is the Role Of The Guidance Teacher In Primary Schools?
Individual guidance
Class interventions
Information sessions for parents
Transition sessions, talks and activities (from kinder to year 1, year 4 to year 5 and year 6 to Year 7)
What is the Role Of The College Counsellor And Trainee Counsellor?
Responsible for the counselling services in the school
Liaises with Guidance teachers
Conduct personal counselling sessions with students
Advises parents
Makes referrals if and when required
What is the Role Of The Career Advisor?
Liaises with Guidance teachers in regards of careers related issue
Conduct career guidance and information sessions with students and parents
Facilitating students to develop their career plans and in improving their career path finding strategies and helping them with transitions
Liaises with supporting schools, colleges, training institutions, voluntary organisations and employers to keep up to date with the courses or employment requirements and respective procedures
Obtaining information about careers, occupations and opportunities for training, employment and further studies
What is the Role Of The Career Guidance Teacher?
Delivers career sessions to students  focusing on self-awareness (values, interests and skills), job market awareness and practical skills for entering the job market (interview skills, CV writing, etc)
Delivers one-to-one Career Guidance, particularly to Years 9,10 and 11, involving parents as necessary
Co-ordinates (with colleagues within central Career Guidance Section) visits to post-secondary institutions, particularly MCAST
Co-ordinates (with above mentioned colleagues) job exposure initiatives on a national scale with various sectors of the Job Market,   organising school-based interviewing sessions for student selection and monitoring of students during Job Exposure Week.
Activities Organised Annually By Guidance Teachers
Meetings for both students and parents on various topics such as bullying, alcohol, abuse, Year 9  Option choices, careers and information meetings with regards to post-secondary institutions amongst many others. Career orientation visits on various work places which culminate during the Job Exposure week during which all Year 10 students spend a whole week on a workplace getting a taste of the world of work
Above all, the guidance teacher is always ready to help the student develop holistically by acquiring new skills to move on successfully from one phase of life to the other
CONFIDENTIALITY
Each individual seeking help has a right for confidentiality. However, confidentiality may be breached whenever the personal safety of individual or others is at risk.